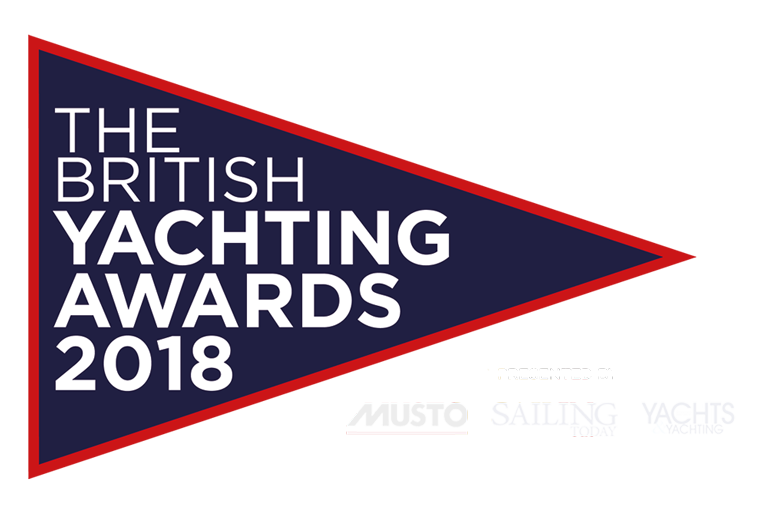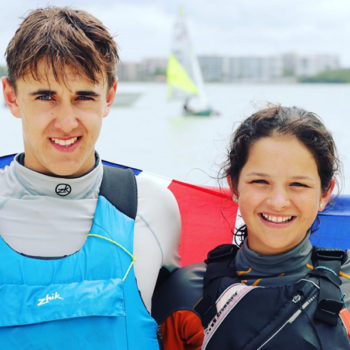 Ben Hutton-Penman
Ben Hutton-Penman has gone on to top last season's achievements, (which saw him nominated for Y&Y's Youth Sailor Award), this year winning the RS Feva Worlds, hosted in Florida, USA in April. He fought off competition from 102 young sailors from 11 nations, not least from fellow Brits Tom Storey and Rupert Jameson. The battle went down to the wire with Ben Hutton-Penman, together with crew Abi Jayasekara maintaining a narrow margin to take the win.
Ben also surpassed expectation once again with a superb demonstration of sailing skill to take the overall win in the RS Aero World Championships in the Aero 5 class, also scooping the youth and junior titles from a 60+ fleet of adult and junior sailors – his first major event in this class.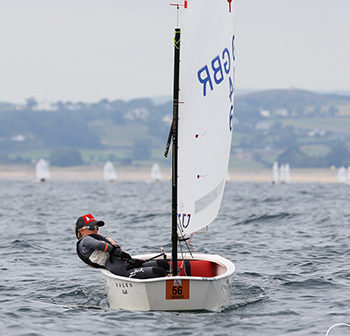 Emily Mueller
Emily won the Volvo Gill Optimist British National Championships at Plas Heli, Pwllheli, and in doing so became the third girl ever to do so in the 71 year history of the class. The Royal Lymington sailor faced stiff competition from a strong international contingent, also contesting the Open Championship title, with 154-boats racing in the senior fleet culminating in a tense, light wind decider. She finished three places ahead of her closest British rival, Will Pank.
As the third girl to ever win Emily follows in the footsteps of Olympic double medallist Hannah Mills and Youth Worlds medalist and former Y&Y Youth Sailor Award winner, Vita Heathcote. She is now looking forward to embarking on a 29er campaign with fellow Oppie sailor Flo Brellisford.
Finley Armstrong & Ewan Wilson
29er sailors Ewan Wilson and Finley Armstrong have shown absolute domination of their class this year: their list of titles is long and includes British National Champions, RYA Youth National Champions, Winter Champions, Inland Champions.
What's more, they qualified for the World Sailing Youth Championships in Texas, USA, in July, finishing a creditable eighth overall. Ewan Wilson (Wormit Boating Club), was the youngest in the British team at just 14 years old, his teammate Finley is 16 years old (Royal Torbay Yacht Club). Having just graduated from the junior classes to begin 29er campaigning in earnest this year, their young age makes their achievements all the more impressive.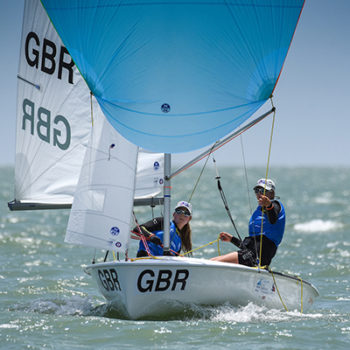 Vita Heathcote & Milly Boyle
A string of top results on the national circuit saw this Royal Lymington duo consistently outshine other mixed and all male teams and earn qualification for the World Sailing Youth Championship in Texas, USA. Mastering a challenging range of unfamiliar conditions, 17 year olds Vita and Milly pushed hard throughout the regatta, doing themselves and their nation proud by scooping a silver medal – Britain's best result in this class in a decade.
It is the second time Vita has been nominated for this Award, winning the Y&Y Youth Sailor Award in 2016 for her Optimist success.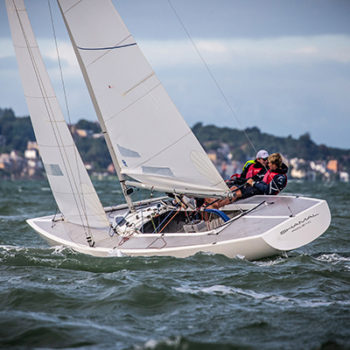 Will Bedford
Since winning the Etchells Youth Academy Trials earlier this year, Will Bedford has become an unstoppable force in this class, culminating in a win in the Corinthian division, first Youth and sixth overall against the likes of Lawrie Smith, competing at the Etchells Europeans in Cowes. Along the way, he has collected a number of impressive results, including attending the North American Championships in Chicago and winning the youth division, winning the Olin Stephens trophy, and placing second overall in the Corinthian fleet. He was also youth winner in the Etchells at Cowes Week, and helmed to victory at Cowes Classics Week. Clearly, his winter of training with the Etchells Youth Academy has paid off.
Alongside his Etchells campaign, he has been campaigning Dragons as a crew for Graham and Julia Bailey, this year winning the Dragon Nationals (Edinburgh Cup) for the second year in a row.