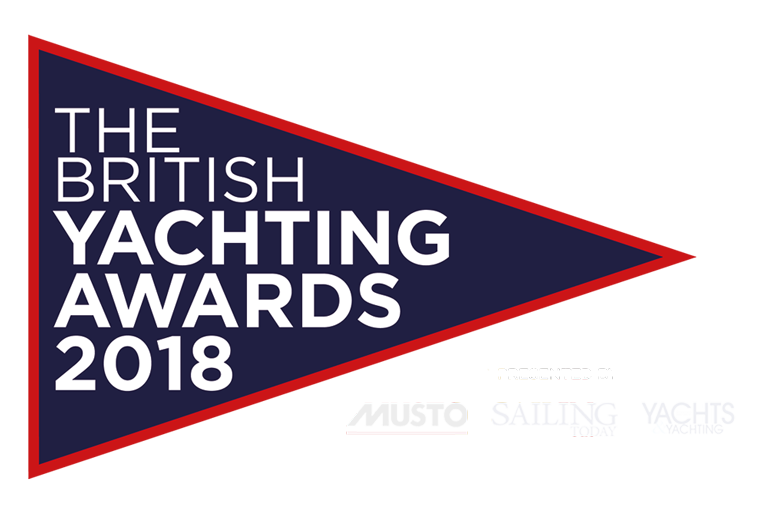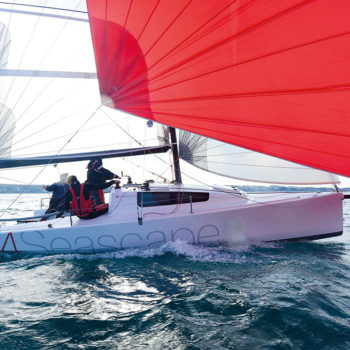 First 24 (formerly Seascape 24)
Since its launch, Seascape quickly built a name in producing affordable, high performance cruiser-racers, which can be raced quickly and enjoyed by the whole family.
The Seascape 24 became the First 24 when the First range was recently acquired by Beneteau. The boat particularly impressed us when we tested it and we could easily see a great many being sold. Of all the First (ex-Seascape) range we have seen so far, this seems most likely to be seen out on the water heading for the startline. But at this size it is also impressive that it has ample space for a small family to cruise and weekending would definitely be possible. All that in a package that offers bags of performance and at a hugely competitive price-point – seems like a win-win.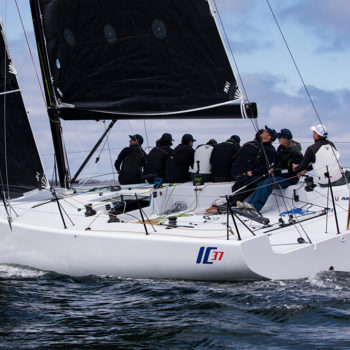 Melges IC37
The growth of league sailing and rising preference for pay-to-play options has been tackled head-on by a number of institutions, not least the famous New York Yacht Club. The club asked Melges to come up with an exciting sub-40 footer of which they would buy the first production run to use as their club/league boats.
The boat which was born from this design brief/consultation is the IC37. She is a high performance out-and-out racer with a clean cockpit, and stripped out below. The design has instantly generated a deal of interest beyond the NYYC, and the IC37 is now on sale for the general public to buy and race.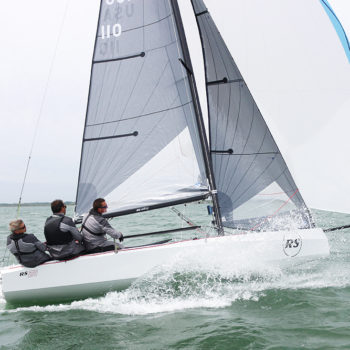 RS21
The RS21 was born to service the growth market of league sailing and affordable pay-to-play racing. What's more, it is also a great little sportsboat in its own right for between two and six crew, with designer Jo Richards placing versatility at the core, balancing power with stability, and prioritising close racing over all-out performance.
Not only does the boat aim to be one of the first classes specifically designed to address the growth in league sailing, it also has thoroughly modern environmental credentials too. It features a retractable electric propulsion on a nifty system slung under a mainsheet hoop and is made from bio-derived resins.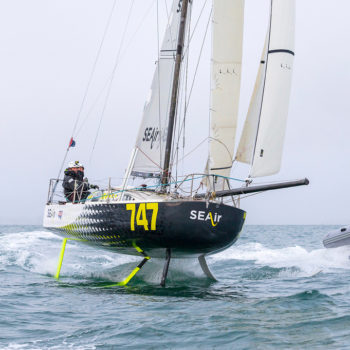 SEAir foiling Mini 6.50
It is unlikely that anyone will be able to go out and buy one of these anytime soon but the SEAir foiling Mini 6.50 is something of a marvel of modern technology, with development still ongoing. This tiny singlehanded ocean racer has been built with fully lifting foils, which provide impressive downwind pace. She can be seen a part design/development of the Mini 6.50 platform, but also as something of a lab with a view to creating systems for bigger foiling or semi-foiling boats like the IMOCA60s of recent years. To that end she is currently being used for autopilot development, which is becoming increasingly complex as speeds increase and pitch, yaw and so on, become much more significant factors.