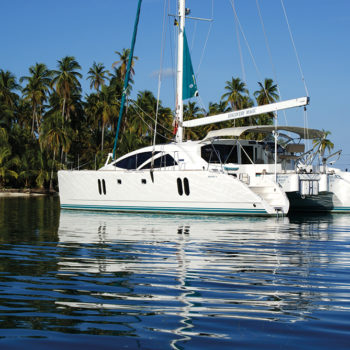 Bluewater 50
Discovery Yachts has always been about cruising comfort and elegance and their Bluewater 50 takes that concept and translates it to the multihull genre. The new Bluewater 50 is a development of a yacht initially designed for the company by Bill Dixon in 2011. Seven years on and and the MKII has been carefully rethought and refined in order to move forward from an already excellent product.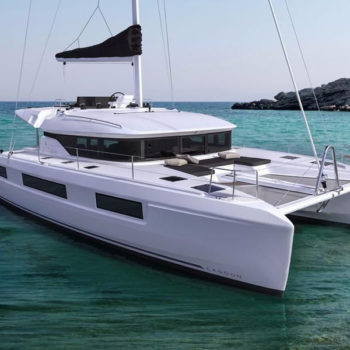 Lagoon 50
Lagoon didn't invent the cruising cat but they have been in the game so long now that they have to seen as the masters of the genre. The first 50 took to the waters towards the end of last year and underlined the manufacturer's ability to make cat cruising effortless. The 50 is not revolutionary, but she's supremely competent in everything she does. Designer VPLP has opted for a high aspect rig with a short main boom and self tacker for ease of handling and this seems to have upped performance while down below she boasts an incredible feeling of space.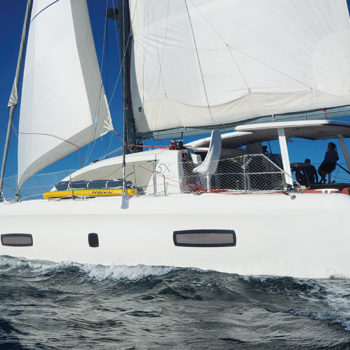 Outremer 51
Outremer catamarans have become the go to boat for owners after a combination of cruising comfort and performance with the intention of opening up the horizons of a cruising sailor by substantially shortening passage times. The 51 is a step up in size from the very popular Outremer 4x and certainly doesn't want for comfort, featuring a well appointed saloon and generous accommodation plus a nicely enclosed yet spacious cockpit area. Yet this is a purposeful looking yacht and performance has certainly not been neglected. She features twin daggerboards and displacement has been kept to a respectable 11,000kg.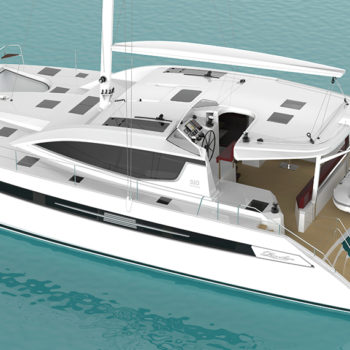 Privilege Signature 510
French manufacturer Privilege has quietly been developing and refining a mightily effective range of multihulls and the 510 is one of the latest additions to a swelling range. The 510 is built for blue water cruising and the comfort level is impressive, earning the model rave reviews. She boasts the largest state room in her class which also affords excellent all round visibility.