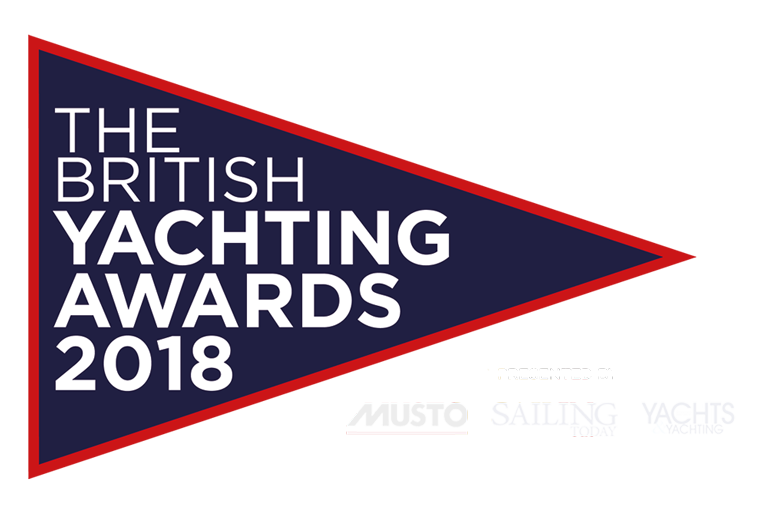 Equipment Innovation of the Year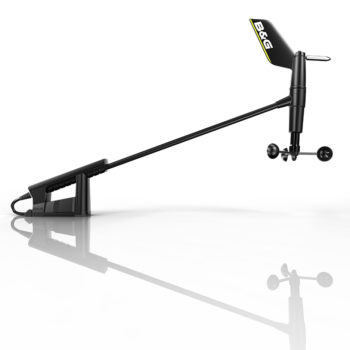 B&G Wireless wind vane
The WS320 is a revolutionary new wireless wind sensor aimed at yachts with masts up to around 25m. The new sensor is easy to install, very low weight and does not compromise performance vs. a wired unit. The new WS320 offers high performance, improved aerodynamics and accuracy. The smart rechargeable solar power management system ensures that data is always available to your instruments and autopilots, no matter what the weather. The new WS310 is the wired option; it comes with the same improvements in accuracy and aerodynamics, but allows for the more traditional wired installations.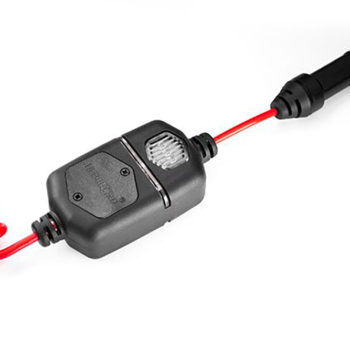 CordSafe Lifecord
Lifecord is a newly designed and patented kill cord launching in Spring 2018, providing the certainty and reliability of a tethered connection between a boat's engine ignition kill switch and pilot, ensuring the vessel's engine stops should the pilot be inadvertently thrown from the helm. However, unlike the typical passive kill cords commonly seen, Lifecord is a 'smart' kill cord incorporating detection technology designed to trigger an audible and visual warning alarm should Lifecord be connected to a boat's kill switch but not the driver, similar to a seatbelt warning in a car.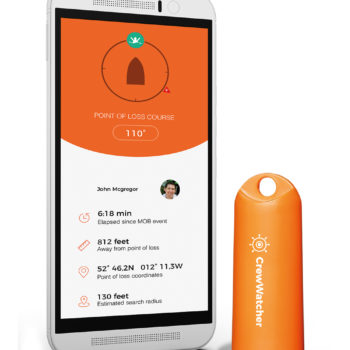 CrewWatcher Beacon & app
CrewWatcher is a smart alarm system that constantly monitors if everyone is still on board using your phone, tablet or iPad, and up to 5 beacons.
In case of a man overboard, the app will automatically sound an alarm within 6 seconds, then provide those on board with intuitive rescue guidance. Zero input is required.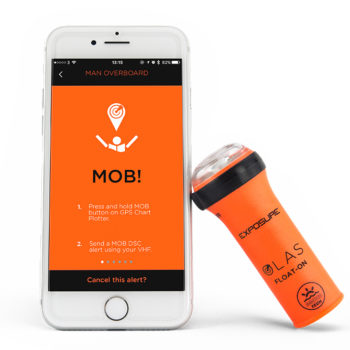 Exposure OLAS Float-On
The OLAS Float-On is a pocket-sized floating torch which, when immersed in water, will automatically set off its MOB strobe as well as trigger the OLAS App alarm on an on-board mobile device.
As a personal torch, the OLAS Float-On is a very effective, bright 120 lumen, pocket-sized, work light suitable for all on board jobs, and can also be attached to a lifejacket or lifebuoy. When tethered to the OLAS App it becomes an even more significant safety aid.
Ocean signal ATB1
The Ocean Signal ATB1 Class B AIS Transponder incorporating the superior SOTDMA access scheme provides increased visibility and safety at sea.
The fully compliant ATB1 Class B SOTDMA AIS Transponder from Ocean Signal is the latest in a long line of essential sea-safety equipment developed and manufactured in the UK for the Maritime market.
Designed as an aid to collision-avoidance, it provides a significant advantage in navigational safety giving you the peace of mind that your vessel will be seen day or night, no matter the weather, on today's busy waterways.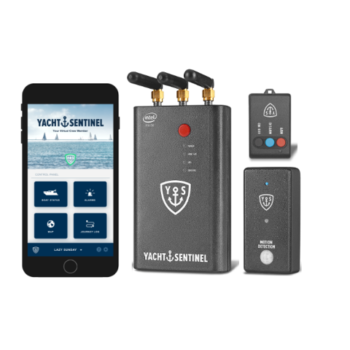 Yacht Sentinel YS6
Sentinel 6 offers added protection, security and peace of mind when away from your boat. It is an intelligent boat monitoring security system that enables you to remotely check your boat's status through a mobile app or online via seven sensors, including tilt, postition, temperature and shock.
Designed with state-of-the-art technology, YS6 offers a wide range of advanced functions, yet it's also easy to set up and simple to use. Using free worldwide 3G/4G coverage, YS6 offers an affordable, reliable solution with very low power consumption.