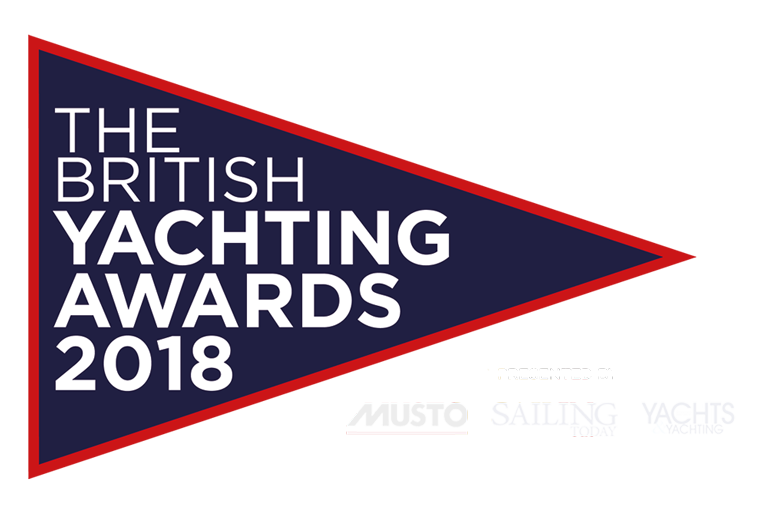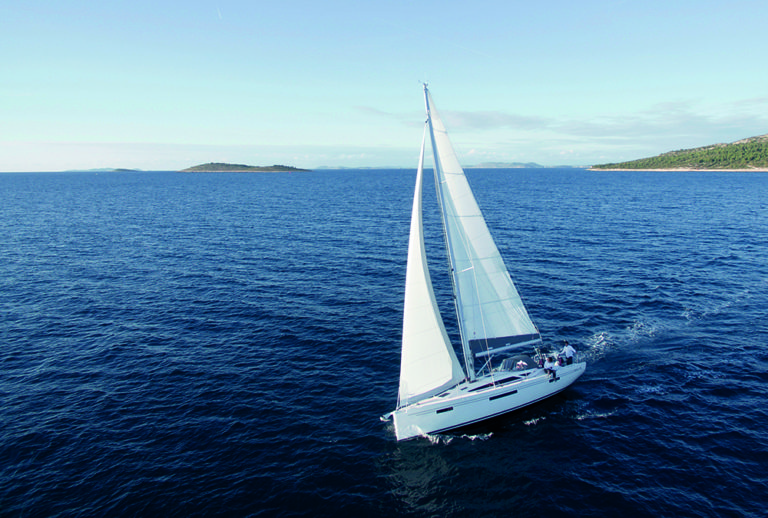 Amel 50
It is a testament to Amel that more of this French marque have participated in the ARC than any other brand. In the past Amel has stuck doggedly to the ketch rig and eyebrows were raised when the new 50 came out as a sloop. Even more intriguingly, the 50 is a departure in many ways from previous models. Ultimately, the lines are conservative, yet beam has increased compared to previous models and there are also twin rudders, a first for Amel. The overall styling is thoroughly modern, with an aggressive plumb bow. Perhaps the most distinctive feature on deck is the huge raised deckhouse, which is combined with a solid bimini. Yet despite this rethink, the new 50 has earned rave reviews for its comfort, practicality and high quality finish. As the French say, plus ca change…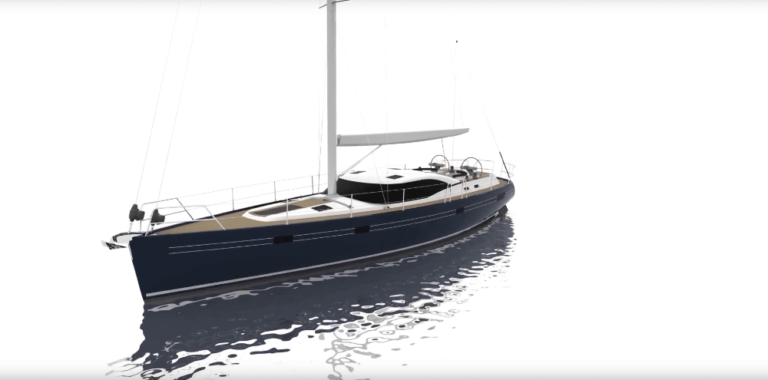 Discovery 54
Discovery Yachts' have long been one of the heavyweights of blue water cruisers and their 55 set something of a blueprint for the genre. The news that they were developing a 54 footer to supplement the range is therefore welcome news and the 54 has not disappointed. There's no shortage of pedigree here as the lines were penned by the late great Ed Dubois and he has certainly done Discovery proud with a yacht that positively oozes class from the moment you view her dockside. Step aboard and prepare to be blown away by the sumptuous finish and trademark Discovery quality.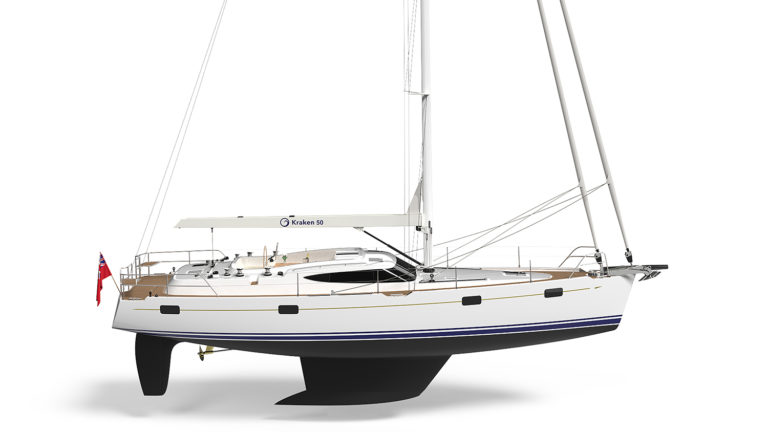 Kraken 50
Kraken Yachts has followed up its impressive 66 with a younger sister that is equally interesting. The Hong Kong based yard produces yachts that are specifically built for blue water cruising and are not afraid to buck modern styling trends to achieve the right hull shape for the job.
The 50, which features, a skeg hung rudder, relatively narrow, easily driven hull, a keel with a huge chord width and lead ballast to ensure excellent integral stability. The real key feature here is Kraken's much vaunted Zero Keel – so named because it features zero bolts and is fully encapsulated into the hull – thereby nullifying the risk of keel failure. All in all, an impressive riposte to what can often be that 'difficult' second model.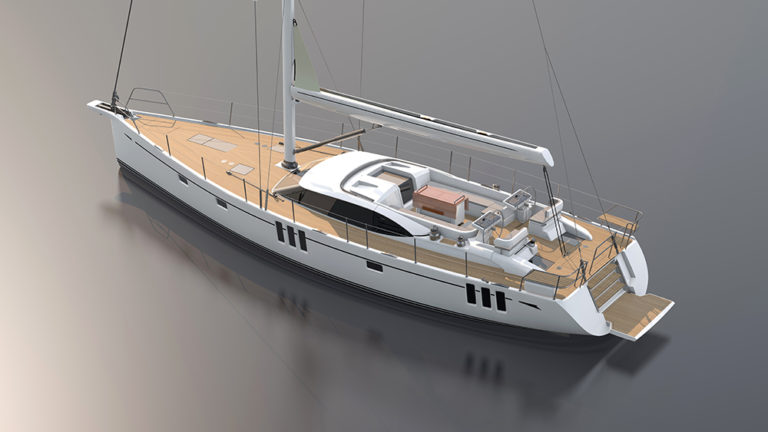 Oyster 595
Despite a tricky year for Oyster Yachts, the company has bounced back, aided by the launch of a spanking new range of extremely smart blue water cruising yachts all penned by the venerable Rob Humphreys. The new generation has moulded-in bowsprits for easier flying of downwind and reaching sails; twin rudders for better handling under sail and less drag; and flush decks. They also offer better stability, thanks to a 10 per cent deeper keel compared to their predecessors and lighter hull weight.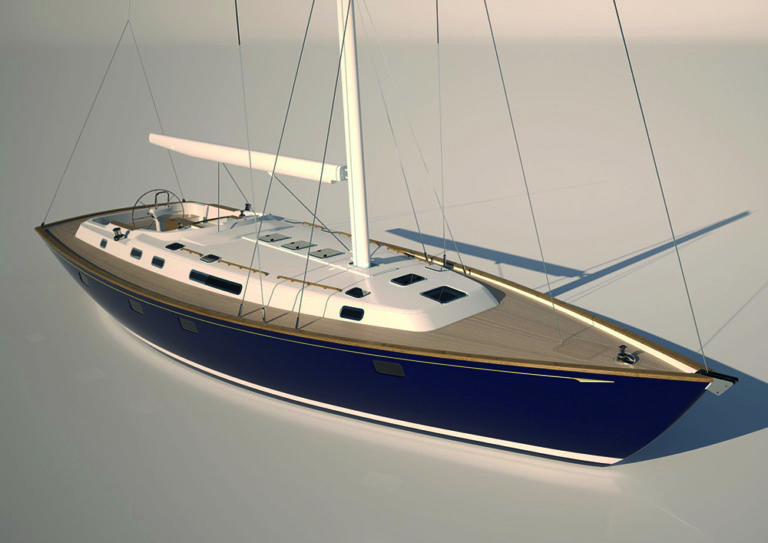 Rustler 57
Slowly but surely Rustler Yachts has been assembling a very impressive fleet of blue water cruisers. Their new 57 is set to be the flagship of the range and when this writer viewed the yacht near completion it was impossible not to be impressed by the quality of the build and the attention to detail. Like all their recent boats she has been designed by Stephen Jones who knows a sweet set of lines when he sees them and the results are predictably pleasing. There's no pandering to modern fads in her relatively narrow lines and Rustler retain the fully enclosed cockpit and single helm position. In fairness, her lines look pleasingly slippery and, although she displaces a substantial 56,000lbs she should perform well.